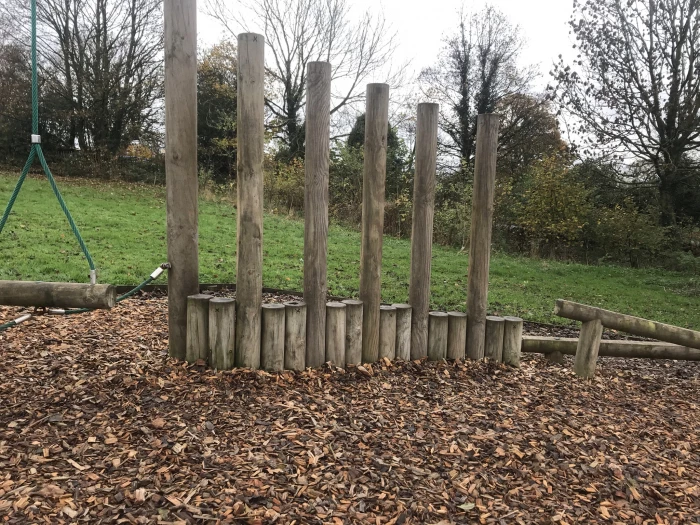 #Some Repairs in Play Area Needed
A few of the low wooden posts the children stand on in the Wood Walk Weaver have rotted and need replacing for safety reasons. So Sovereign, the play equipment manufacturers, will be replacing them on Friday November 20th and the whole play area will be closed that day.
From Saturday 21st to Tuesday Nov 24th the Trim Trail Section will be fenced off to allow the concrete the posts are set in to cure properly but the Tower and Swing still will be in use. .
After that it's all systems go again.
Sorry for the inconvenience but the safety of the equipment is of prime importance.