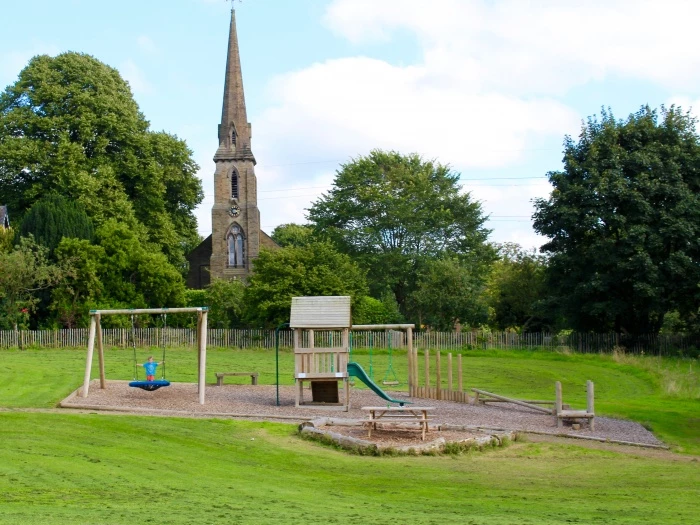 Please Help us Keep the Green -- GREEN for YOU
The Green is owned, maintained and actively managed by unpaid volunteers as a Registered Charity called Henbury Millennium Green Trust (HMGT). Reg No 1072953
The Bonfire & Firework Display that usually finances maintenance costs had to be cancelled in 2020 but unfortunately the costs continue.
If you and your family enjoy visiting the Green to kick a ball about, explore the woods or swing and climb on the play equipment we're asking you, if you are able, to make a donation to help us keep the Green open to all, safe and a lovely place to be.
You can do that safely online with CAF Donate , operated by CAF Bank Ltd which specialises in serving Registered Charities. You can make a one -- off or a regular donation and if you can Gift Aid it the Trust receives £0.25 from HMRC for every £1 you donate.
Please Help us Keep the Green -- GREEN for YOU if you can by donating at this link DONATE
Just a reminder that you can also help at no cost to you when you buy anything from Amazon Smile

AmazonSmile is a website operated by Amazon that lets customers enjoy the same wide selection of products, low prices, and convenient shopping features as on amazon.co.uk. The difference is that when customers shop through the URL smile.amazon.co.uk, Amazon will donate 0.5% of the net purchase price (excluding VAT, returns and shipping fees) of eligible purchases to the charitable organisations selected by customers.DETAILS HERE
The Trust has registered in the name of Henbury Millennium Green Trust so when you log into smile.amazon.co.uk with your Amazon Account username & password you can select Henbury Millennium Green Trust to receive a charitable donation from Amazon and there will be no cost to you. The donation is very small of course but nearly everybody buys from Amazon these days so " every little helps" as they say.
Thank you so much for your support . And if you would like to help as a volunteer with some of the maintenance jobs we do ourselves like litter picking, weeding and fencing please give us a shout via editor@henbury.org

Wishing you and your family many happy hours on the Green in the sun, or the snow!
Henbury Millennium Green Trustees