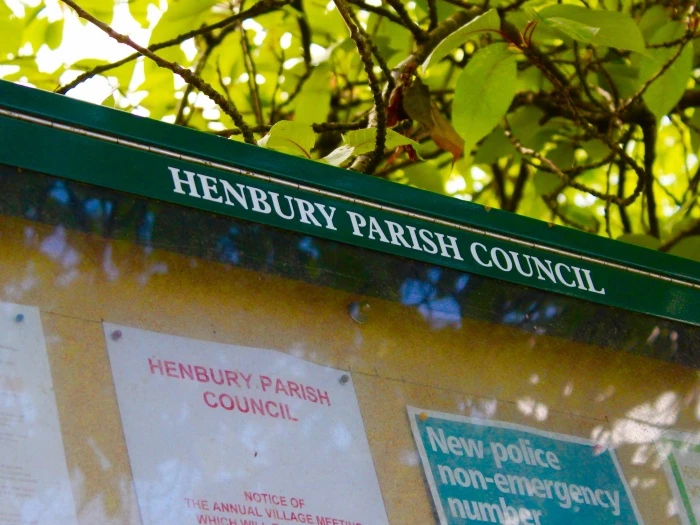 Henbury Parish Council currently has 6 councilors and a clerk.
There is a good cross section of knowledge and experience as well as a comprehensive background of life in the rural parts of the parish.
Councilors are elected and give their time without cost or remuneration.
We are bound by a Code of Conduct and make a Declaration of Interests at each meeting of the parish council.
There is no political affiliation or division.
The purpose of the Parish Council is to consolidate the wishes and needs of local people and to use revenue from the local authority to provide services relevant to the lifestyle of the local residents.
Ultimately it is your money that we are entrusted to use and improve our community.
We also can channel local concerns to Cheshire East Council through our ward councilor.
Over the last 10 years we have progressively increased the precept. The reason for this is that local authority funding has been restricted or removed and lead to our taking responsibility for some of these services.
Our main objective is to maintain Henbury as a safe community with a good quality of life, to try to maintain and improve the environment and infrastructure for current and future residents.
Henbury Parish Council is focused, committed and will continue to work hard for the residents and use the resources wisely.
David Nuttall
Chairman
Henbury Parish Council