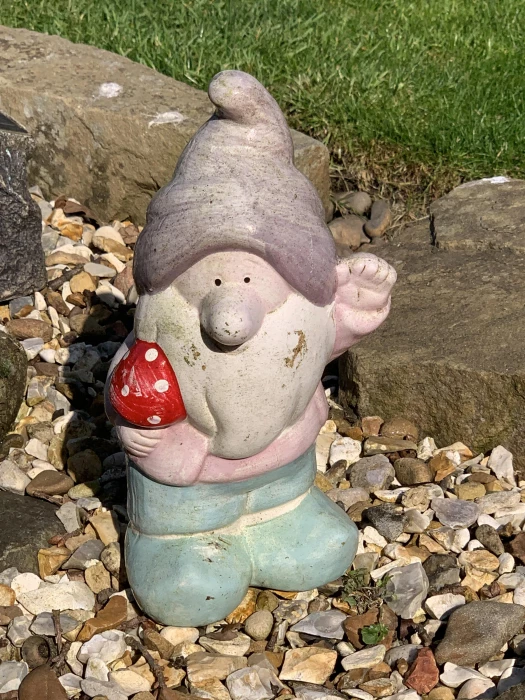 As summer approaches, some residents in Henbury may remember that it was around this time an unusual occurrence used to happen.
Overnight, a long line of painted gnomes, all around ten inches high, would appear on the pavement outside the Church.
This happened for a number of years until around 12 years ago when it stopped.
Who was responsible for this annual display was never known.
Some of you may still have a gnome in your garden, or know more about this annual phenomenon. If you do, please let us know.
Here is an example of a surviving gnome.