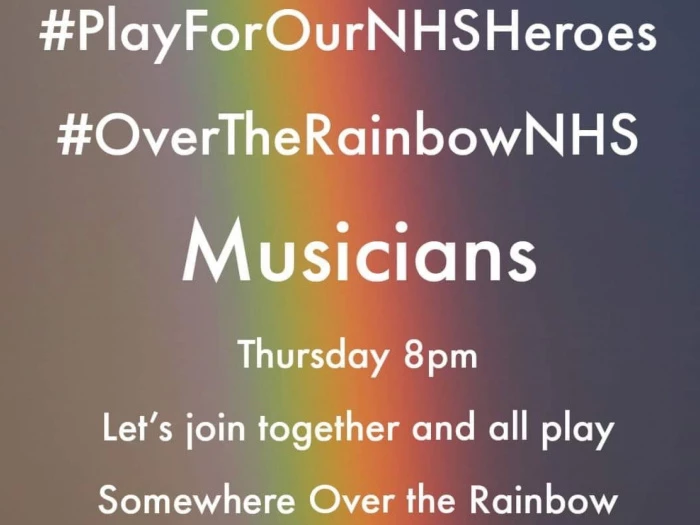 Musicians around the land will be playing Over the Rainbow at 8 pm on Thursday April 9th in support of our NHS Heroes. We know a Henbury tuba player and a keyboard player who are going to do their bit from home whilst social distancing .
Wouldn't it be wonderful if every musician in the village could join in to say THANK YOU to the NHS Heroes who are working tirelessly to look after us in this Covid -19 pandemic. And all the non musicians could join in to sing and applaud! Remembering of course to SOCIAL DISTANCE
So,musicians of Henbury, why not drop us a line at editor@henbury.org to let us know what instrument you'll be playing.
We're looking forward to 8pm on Thursday!
The Henbury Webteam.