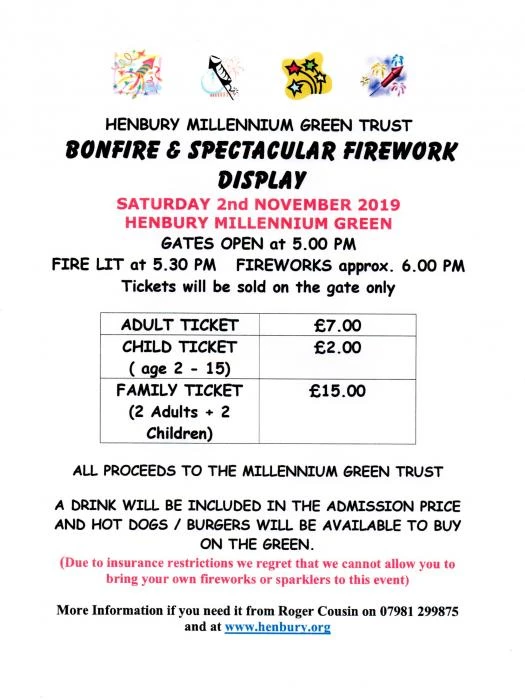 We're busy now getting ready for the popular family friendly Bonfire & Spectacular Firework Display on Henbury Millennium Green on Saturday November 2nd.
There'll be the usual big fire to keep you warm with a " Guy Fawkes" on top. Who will he look like this year?
The firework display will be even better than last year too , starting at about 6 pm so don't be late..
There's a mulled wine drink for the grown-ups and a soft drink for the children included in the admission price and tea/ coffee hot dogs burgers & chips etc on sale at reasonable prices on site.
Who knows what the weather will be like but wrap up warm , wear some old clothes as there might be a few sparks blowing from the bonfire, and put on your wellies because it will be a bit muddy. Bring your torch and come and enjoy a great Guy Fawkes Night.
That's Henbury Millennium Green, Church Lane Henbury, SK11 9NN.
See you there!!