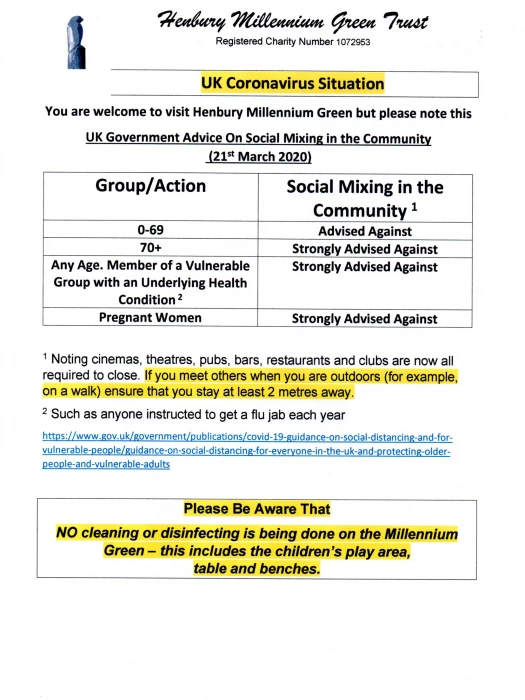 We're sure you'll have seen how parks and even beaches were overrun with people over the weekend , thus putting themselves and others at risk of Covid-19 infection by failing to Socially Distance by staying at least 2 meters apart. So much so that there is a threat that parks may be forced to close completely.
We don't want this to be the fate of our lovely Millennium Green , particularly since the sun has come out and the children are out of school. So we've posted a notice at the Green gate welcoming you but also reminding you of the Government Guidance on Social Distancing.
Since we do not have a facility to disinfect equipment such as the swing and picnic table, we've also posted notices there to remind you that personal hygiene to counter infection is your responsibility.
So follow the TWO METRE RULE , keep safe and have some fun in the sun on your Millennium Green. ENJOY !!