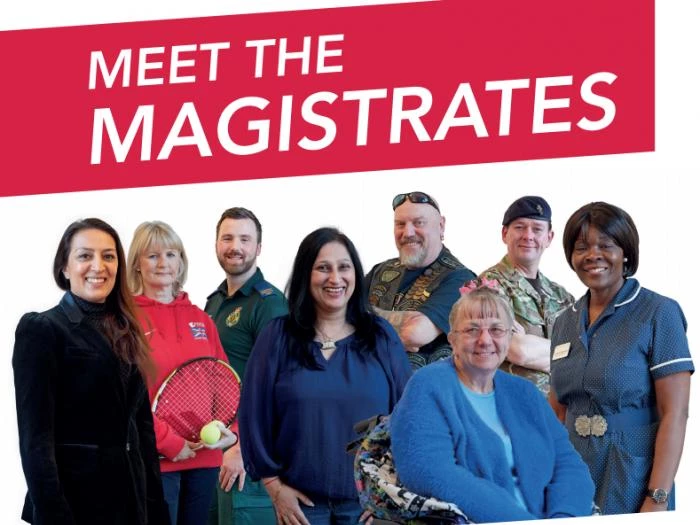 Could you be a Magistrate?
Magistrates play a vital role in the justice system, dealing with most criminal and a significant number of family court cases. Yet they are not legal professionals – they are volunteers who bring life experience and a community perspective to the courtroom. Though they always have the support of a legal expert alongside them, they are not themselves legal professionals. Many of us want to give back to our communities, but when it comes to volunteering, there are few other opportunities that can have such a profound impact on people's lives.
This is a volunteering role that comes with a huge amount of responsibility, although you will have support – magistrates are trained, usually sit in threes and a legal adviser will be there to ensure correct procedures are followed. Yet, magistrates are ordinary people. Do not be deterred by preconceived ideas about who can become a magistrate – your age, your background, education and employment are not important.
You can apply for the role if you are over the age of 18 and under 65. Applications may be considered for those aged between 65 and 70 but all magistrates must retire at 70. You must be aware of social issues, have sound judgement and be of good character (which means you cannot have been convicted of a serious crime or a number of minor offences, have been banned from driving in the past five to ten years or have been declared bankrupt). You must be reliable and able to listen and communicate with others. You are normally expected to serve for at least five years and need to commit to at least 14 days a year, which may include some Saturdays.
By law, if you are employed, your employer must allow you time off work to serve as a magistrate. Many allow time off with pay but if you lose out on pay you can claim an allowance as well as all magistrates can claim an allowance for travel and subsistence.
How can I apply? You can apply to sit in the criminal courts and, for the first time, can also apply directly to the family court. Magistrates are now being recruited across the whole of Cheshire and Merseyside.

Find out more here