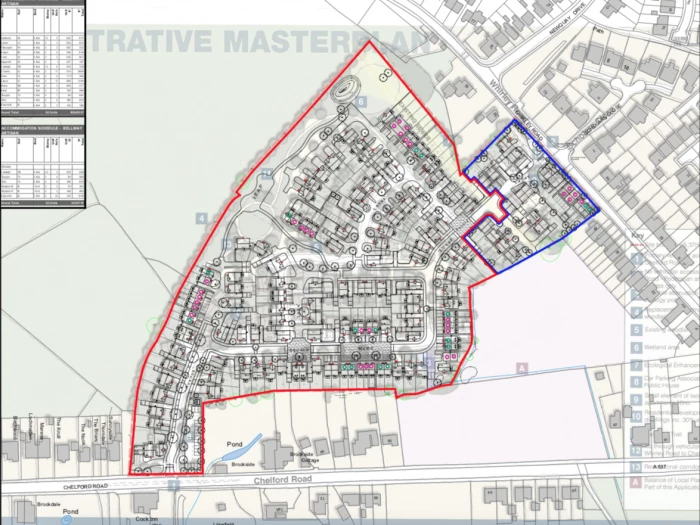 The developers of the site opposite the Cock Inn on Chelford Road have submitted a further planning application to request the removal of the requirement to make improvements to Broken Cross junction.
This condition was imposed when the original outline applications for the sites around Chelford Road were agreed. It was imposed to attempt to maintain the flow of traffic when hundreds of additional homes are built.
However the developers have now commissioned a further traffic survey in November 2020, in which they claim
"....the observed queuing in the November 2020 (survey) does not exceed that observed during the September 2017 surveys. In fact, the level of queuing has reduced when compared to the DPTC counts undertaken on behalf of Henbury Parish Council."
They therefore conclude that ".....the provision of 157 residential units on the site would not have a severe traffic impact on the operation of the existing A537 Chelford Road/A537 Broken Cross/B5392 Gawsworth Road/Fallibroome Road roundabout. It is therefore concluded that the consented improvement scheme is not required...."
The report completely fails to reference the impact of Covid restrictions on traffic flows.
If you are concerned about this request, you have until 20th January to comment or object to Cheshire East.
Full details of Planning Application 20/5442M.