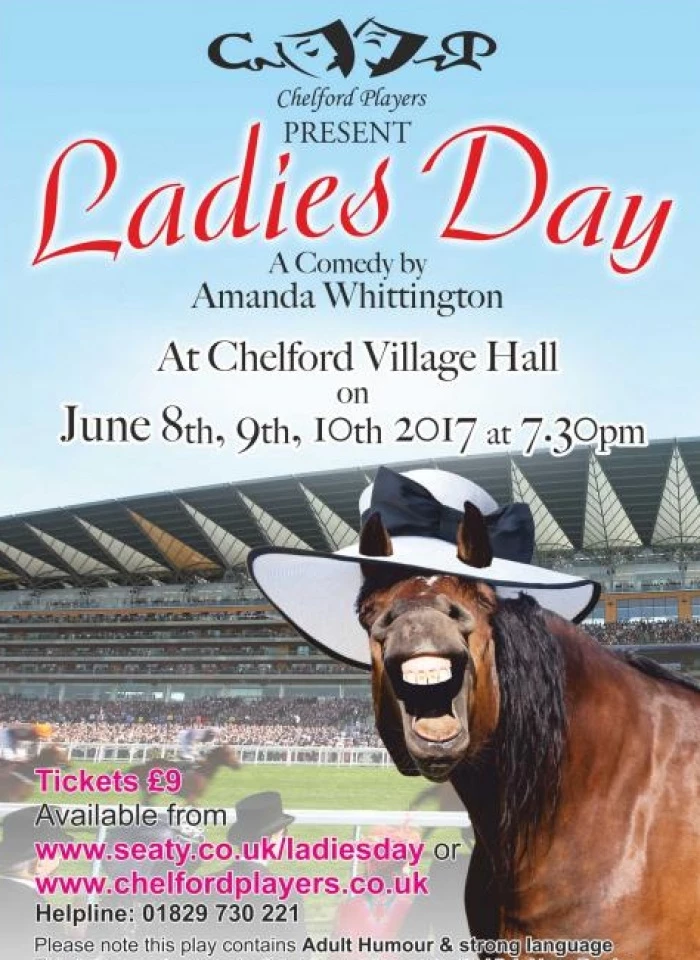 Ladies Day
A comedy by Amanda Whittington
Work, love and life are just one long, hard slog for the fish-filleting foursome Pearl, Jan, Shelley and Linda. But their fortunes are set to change when Linda finds tickets to Ladies' Day at Royal Ascot the year it relocated to York.
Out go the hairnets, overalls and wellies as the four ditch work, do themselves up to the nines and head off to the races for a drink, a flirt and a flutter. If their luck holds, they could hit the jackpot – and more besides...
Contains adult humour and strong language.
June 8th 9th and 10th at 7:30pm. Tickets £9.
Chelford Village Hall
Knutsford Road
Chelford
SK11 9AS
The Village Hall has plenty of free parking and licensed bar.
Find us easily on the main road through Chelford between the train station and the Shell garage.
More info and book tickets online here.