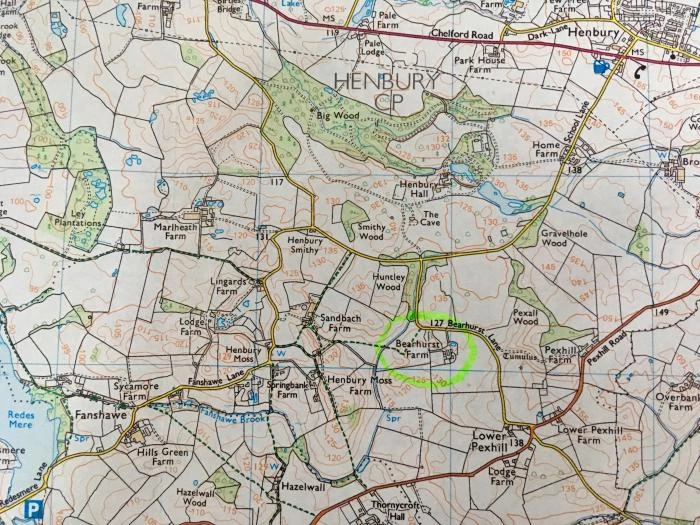 Old photos of Bearhurst Farm?
The Henbury Online Webteam have received a plea to see if we can find any old photos of Bearhurst Farm. Sue writes:
"I am trying to find photos of Bearhurst Farm when it was a farm. My father was the nephew of Charlie & Harry Lomas, who worked the farm until its closure. My father has dementia now, but still speaks very fondly of his holidays at the farm during the war years and beyond, and I think he would be thrilled to see some photos.
Apparently the artist Bill Geldart used Charlie Lomas' hands in one of his drawings – he drew Charlie's large, knarled hands holding a newborn lamb, and my father has a copy at his home, so I've always assumed Mr Geldart must have visited Bearhurst Farm"
If anyone has any information or photos, please contact Sue at