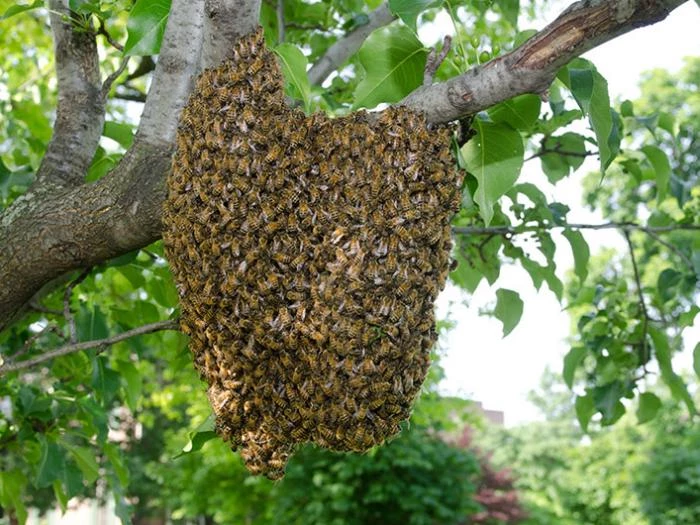 Swarming Season.
Henbury based beekeeper Francis Graham- Smith has sent us this message about honey bees swarming at this time of year. He can help!!

In May and June you may find a swarm of bees in your garden. Honey bees naturally create new colonies by swarming, with thousands of bees setting off with a queen to find a new home. The swarm forms a cluster about the size of a small rugby ball, and can often be collected. If you let me know, I can usually come at short notice to help , or try the BBKA website for lists of other local beekeepers who could help.
If you need help don't hesitate to call Francis, he's also often known as Graham, on 01625 612657.