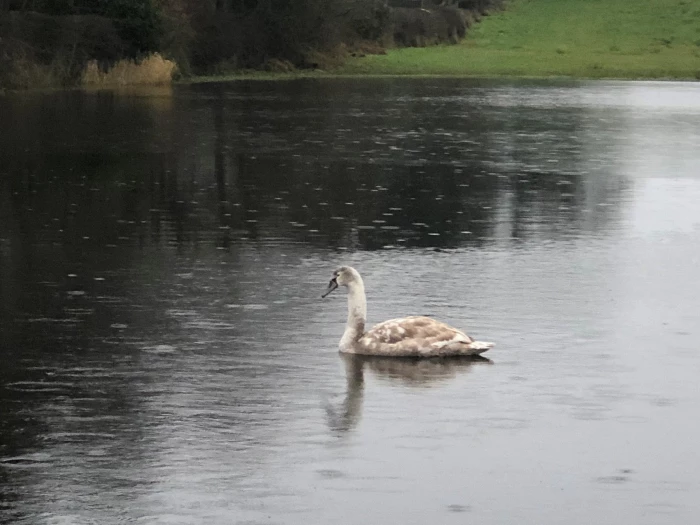 Today this lone juvenile mute swan was spotted on the pool that lies between Henbury Rise and Moss Cottages looking quite puzzled.
It has probably been dispatched by it's parents from the territory where it was bred, to find a life of it's own in the world. Meanwhile they will be getting ready to breed a new family in the coming season.
Sadly it didn't find any fellow swans seeking friends in Henbury, only the flock of Canada Geese , so we may never see it again. There's lots of information about these majestic birds here.
But keep your eyes open and let us know at editor@henbury.org if you do see a swan , or any other interesting birds and animals that you'd to share with Henbury folk.
From Henbury Webteam