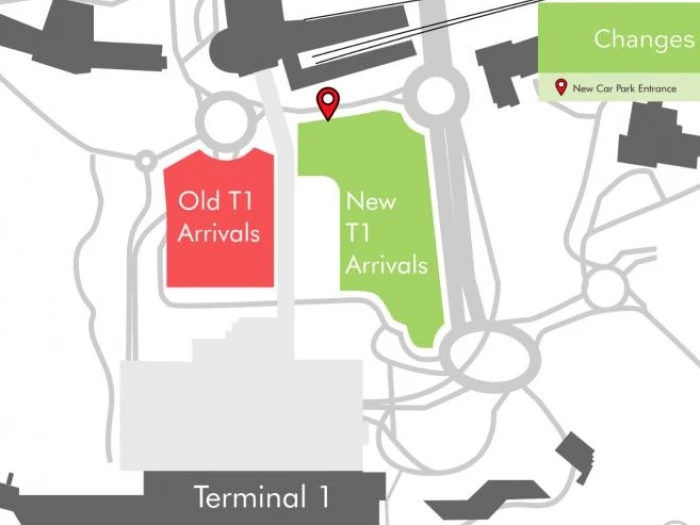 Changes to parking for T1 Arrivals
Message from the airport:
"As the airport continues to grow and offer more routes and destinations, we are investing heavily in improving the site to cope with the increased demand and to improve your experience when using the airport.
The next phase will see us create 270 new spaces in our Terminal One arrivals car park by adding in two new levels, with additional entrances and exits.
To facilitate this, the Terminal One arrivals car park will close from the 26th November at 01:00 and will reopen in April 2019.
During this period the arrivals car park for picking up passengers will move to the other side of the Skylink with the entrance located on Terminal Road North.
Customers can also use the multi storey for picking up passengers.
For customers picking up on the 26th November between 01:00 and 04:00, please use the Terminal 1 multi storey."
More info here