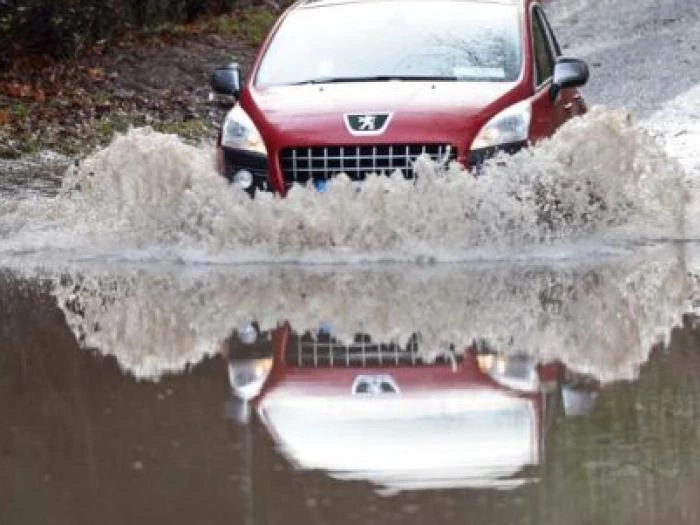 Please drive slowly!
We've had a plea for help from a Henbury Resident who lives at Mount Farm on Andertons Lane, to please limit your speed whilst passing through the flood by the Mount Farm entrance, as this will help prevent soil being washed off the field bank and into the gulley.
Due to a blocked gulley the flood waters are washing into the driveway, and down across the yard towards the barn, and they are now undermining the footings of the building.
Cheshire East Highways have been asked to clear the gulley on many occasions. This has been ongoing since February 2019, and before, but as yet there has been no successful response despite many long phone calls with numerous personnel, resulting in transfers to various other departments. The situation is very frustrating.
The residents continue with their requests to get C.E. Highways to repair the gulley and clear the drain. Promises of substantial barriers to help prevent the gulley from filling with soil have yet to be met.
An official complaint has now been made to the C.E. Highways department.
Thank you in anticipation of your understanding and cooperation.