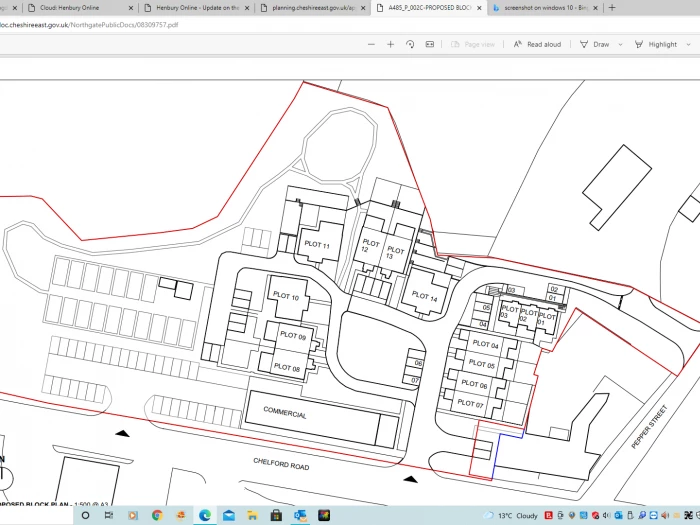 Earlier this year Cheshire East Council received a planning application for a new, flexible commercial unit and 14 residential dwellings with associated infrastructure and landscaping on the Flora site.
Objections from several local residents, Henbury Parish Council and Cheshire East Highways regarding access to the site from Pepper Street has prompted the developers to submit revised plans to CEC Planning showing no vehicular access to Pepper St but two separate accesses on to Chelford Road, one to the commercial unit and the other to the houses.
You can find these new plans on the CEC Website at 21/0289M.
Henbury Parish Council is preparing a response to CEC Planning on this matter and welcomes the views of Henbury residents on the subject. Please feel free to contact your Parish Council at henbury.clerk@gmail.com.