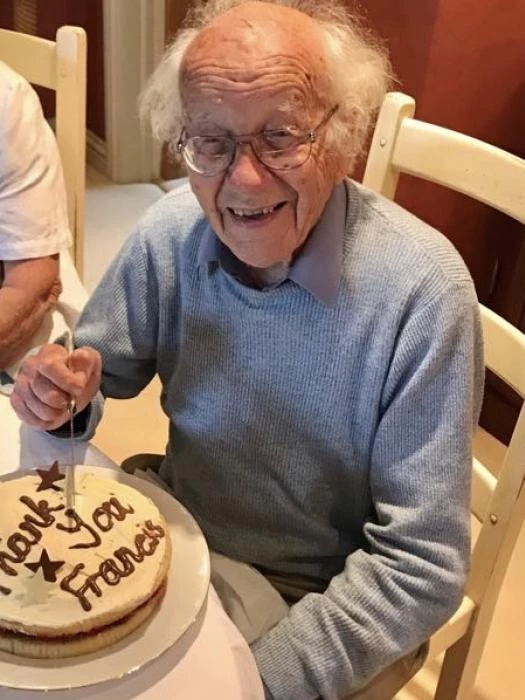 Sir Francis Graham Smith, one of the longest-serving members of Henbury Parish Council, has recently retired (age 95) after many years of loyal service. To mark the occasion, fellow-councillor Valerie Dyson treated Sir Francis, along with some friends and other members of the Parish Council, to a fantastic lunch at her home. Sir Francis is pictured cutting his celebration cake.
Sir Francis commented that he is very proud of how far Henbury Parish Council has come in terms of being a pro-active organisation working hard on behalf of Henbury residents.
Chairman David Nuttall expressed his sincere thanks to Sir Francis for all the effort and wise advice that he has contributed to the Parish Council.