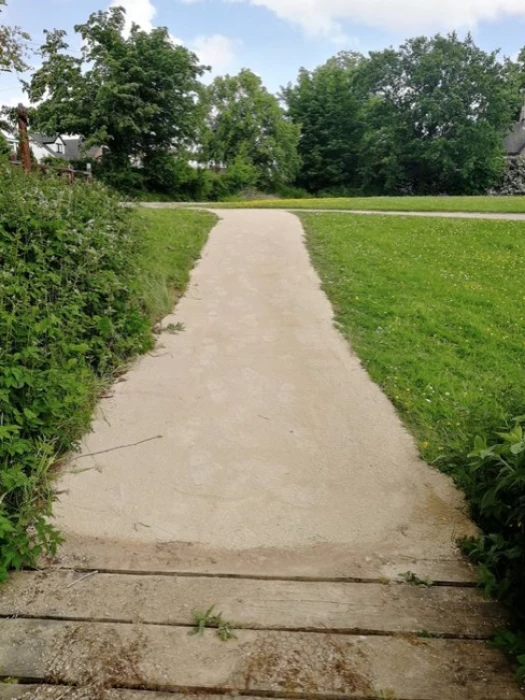 From Henbury Millennium Green Trustees
You may have noticed that the path down towards the small bridge has been deteriorating over the last few years.
Last year we determined that this was most likely due to rain water coming from Church Lane under the main gate and then down/across the path. It was particularly obvious in heavy rain (yes some of the trustees did rush down to the gate when it rained heavily to see if that was the issue and got quite wet in the process).
We have since prevented this from happening by putting a drain along the entrance to the Green in front of the gate (yes – the trustees did rush down to the Green when it rained heavily again to check the newly installed drain was working).
Anyway now the cause of the deteriorating path seems to have been fixed we have had the path redone.
If you and your family enjoy using the Green, please remember that it is maintained only through the efforts of the trustees and through donations to the Trust. It's easy to donate and help, either directly or by using Amazon Smile. Full details here.