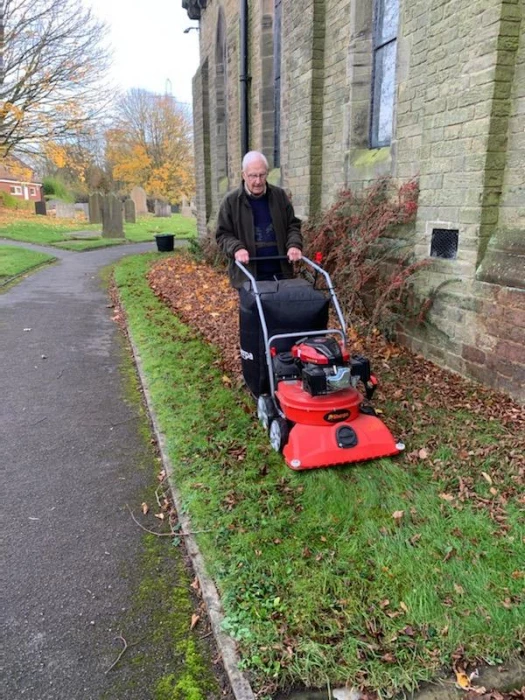 The never-ending task of clearing leaves is familiar to all of us in Henbury.

For years, volunteers have taken on the mammoth task of clearing leaves in the Churchyard and car park to help keep our village smart and the paths safe. Last year the Parish Council funded a leaf vac machine to help with this task.
This week a small group of volunteers have been making good use of the new machine, and managed to fill over 14 "one ton" bags in the course of an afternoon.
Many thanks to them.