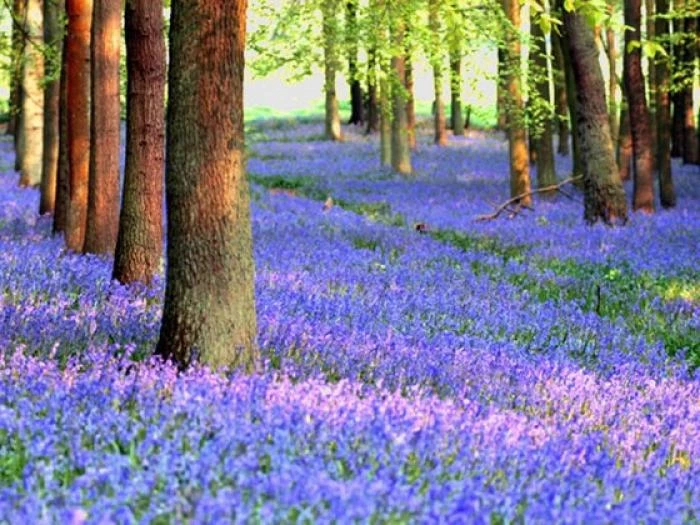 The Wildlife Trust are encouraging people to go and visit a Bluebell Wood this spring, and we are lucky to have two of their Nature Reserves near to Henbury. Both are expected to have great bluebell displays in the coming weeks. Both locations are free to enter, and full directions to get there are on these links:
Over the space of a few weeks in spring, from mid-April onwards, bluebells set our woodlands ablaze with their bright blue flowers. The UK is home to more than half the world's population of the bluebell, making it our unofficial national flower, and their presence is a sure sign you are in a very old woodland. The Wildlife Trusts care for hundreds of the finest bluebell woods, that quintessential sign of the British spring.
Woodlands were once threatening places. Old folklore has it that bluebells would ring to summon fairies and goblins to their springtime gatherings. Walking through a carpet of bluebells was considered to be bad luck, disturbing the array of spells. This link to folklore can be seen in some of the old names for bluebells including wood bell, fairy flower and bell bottle.
Pick a sunny day, when the dappled light will be at its best, and head into the woods. And while you're there, remember it's not just about the colour. The flowers have a distinctive if subtle sweet scent: get down amongst the nodding flower heads and take a deep sniff.
If you have a favourite place to see bluebells – please let us know. Any photos would be very welcome too – we will publish the best!
editor@henbury.org